Pixels and paper are our craft.
Originally starting as a business specialising in flash websites, Monk's focus has evolved over the years to include a range of both graphic design services and complex website development.
Drawing from over 20 years of experience, we develop lasting friendships with our clients, encourage big ideas, and aim to nurture a creative environment. There are no sales staff or project managers — you deal with the person doing your work.
The Monk family consists of three people — a close-knit team of two designers and two programmers. How does this add up? One of us can do both.
Scroll down to get acquainted.
Paul Bui
Director
If there's one thing you should know about Paul - it's that he really likes wood. This is closely related to his love of DIY and repurposing old items to make something new again.
His trademark Monk green colour encompasses the office's organic aesthetic and is inspired by his love of avocado plants. He also runs the company.
Eddy Pytlowany
Developer
Eddy is a genuine Picasso when it comes to coding. He sees the web as a blank canvas and strives to keep his code neat and dry.
When Eddy isn't consuming bananas or biking around town, he spends his time asking Siri (on his iPhone 12) questions in order to learn more about this strange world.
Jess Deck
Designer
The youngest member of the team, Jess is probably the most in touch with today's ever changing pop culture. A meme queen, she keeps carefully curated collections of memes (mostly of the cat variety) for use when the right occasion arises.
As the only non bike riding person in the studio, we hope to one day recruit her into the Monk bike gang.
Thanks to Matt for helping us take some cool photos.
© Monk Media 2022
Snow Chewbaccas wishes you a very Merry Christmas from Monk <3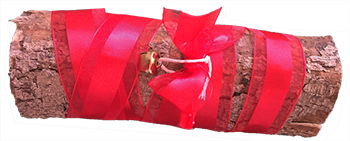 WE <3 wood